About AK-47 - The master of machine guns

By Master Gunsmith Rober Dunlap
The Automat-Kalashinikov (AK-47) is without a doubt the most prolific rifle ever produced. Over 50 million of these "assault rifles" have been manufactured in Russia, Bulgaria, China, Egypt, Yugoslavia, and other countries combined. Tens of thousands of the semi-auto variant have been sold in the USA, including the MAK-90, NHM-91, SA-93, Maadi, Valmets as well as others. The AK47 is probably known throughout the world for being one of the best assault rifles ever! It has all of the essentials including Durability, Accuracy, and Cheapness to produce. Most of the AK47 in use today are used in the Middle East mostly (but not entirely) by terrorists. The original Russian maker of this gun is named Mikahil Kalashinikov hence the name Automatic Kalashnikov (or AK47).
We love this gun due its solid build quality, accuracy, range, and great looks, like most Russian equipment.
All in all we would really recommend this to anyone who is looking for a really
realiable, accurate, and just likes the gun without much external frills or upgrades
This design is so rugged and deserves continued reliability.
Marshall Mikahill Kalashinikov with his secretary and in a public event.
World Production of the AK and its variants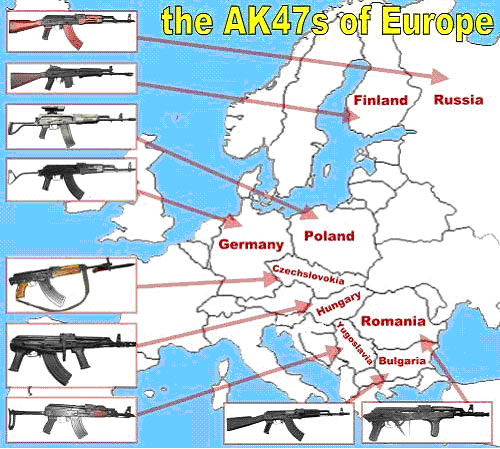 From the original production in Rússia , other countries also decided to built so reliable machine:.Finland, Poland, Germany, Czecoslovakia, Hungary, Romania, Yugoslavia, and Bulgaria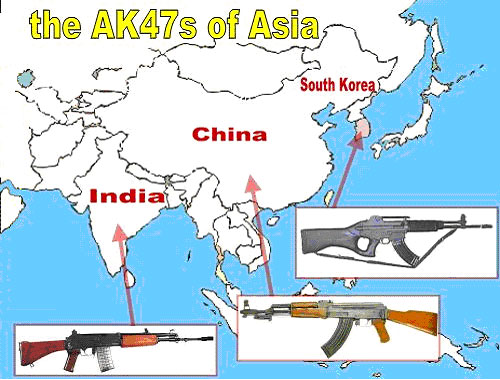 Its fame immigrated to: China, South Korea, and India.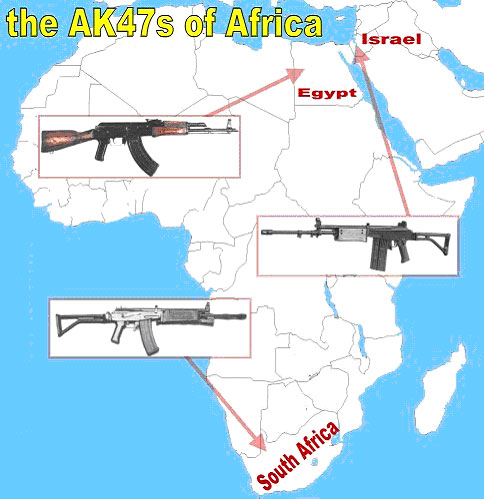 In África, and Middle East: Israel, Egypt and south Africa, are also producers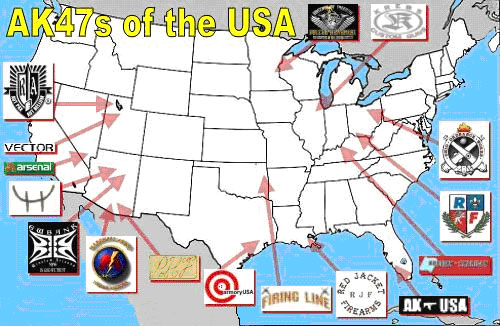 ]
The design reached the USA , and presently there are no less than 16 producer plants.
This shows that basic good concepts are successfull world over!