Sociedad Ibero-Americana de la Historia de la Fotografia Museo Fotográfico y Archivo Historico "Adolfo Alexander"
Fórum Yahoo [maquinas russas]

German "Gestapo" Matchbox Camera, c. 1930
German "Gestapo" Matchbox Camera, c. 1930 Unknown maker. 11 x 14 mm images on 16 mm film. Guillotine shutter M+Z. Carl Zeiss Tessar 2,7/2,5 cm lens no. 784833. Two diaphragms at the front of the camera can be set in front of the lens. - Giant rarity! One single unit known worldwide! Highly important subminiature and spy camera!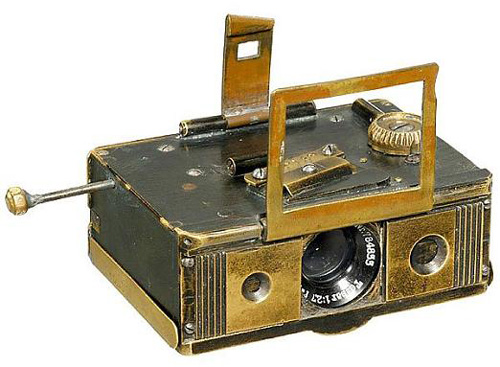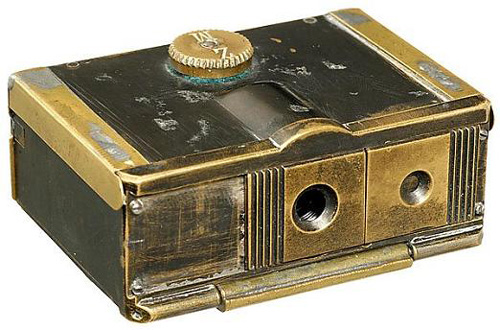 Click your browser on

, or go back via internet to the main Oddity page, then select the next desired camera to view.