Sociedad Ibero-Americana de la Historia de la Fotografia Museo Fotográfico y Archivo Historico "Adolfo Alexander"
Fórum Yahoo [maquinas russas]

Levy-Roth Berlin
Prototype of a 35mm camera
Prototype of a compact German 35mm camera for 36 exposures 24x34mm. Black enamelled all-brass body with brown leather cover. Special cassettes, transport from cassette to cassette. Foldable frame finder for three focal lengths with parallax correction lever, curtain shutter, two exposure times. Modular design with detachable top and bottom and extractable shutter assembly. Two interchangeable lenses, standard lens Rüo Kino 2/4.2cm and tele lens Goerz Berlin Kino-Hypar 3.5/10cm. Comes complete with two dedicated cassettes and a cradle with neckstrap and tripod bushes. The camera probably dates from 1923-25, unknown to date - a historically important forerunner of the Leica, probably produced by Levy-Roth in Berlin, the maker of the Minnigraph !
Year: 1923
<![if !vml]>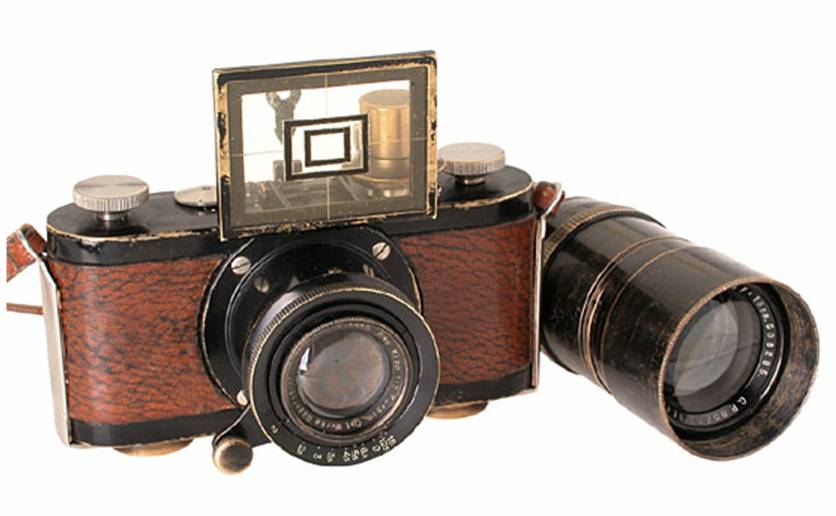 <![endif]>
<![if !vml]>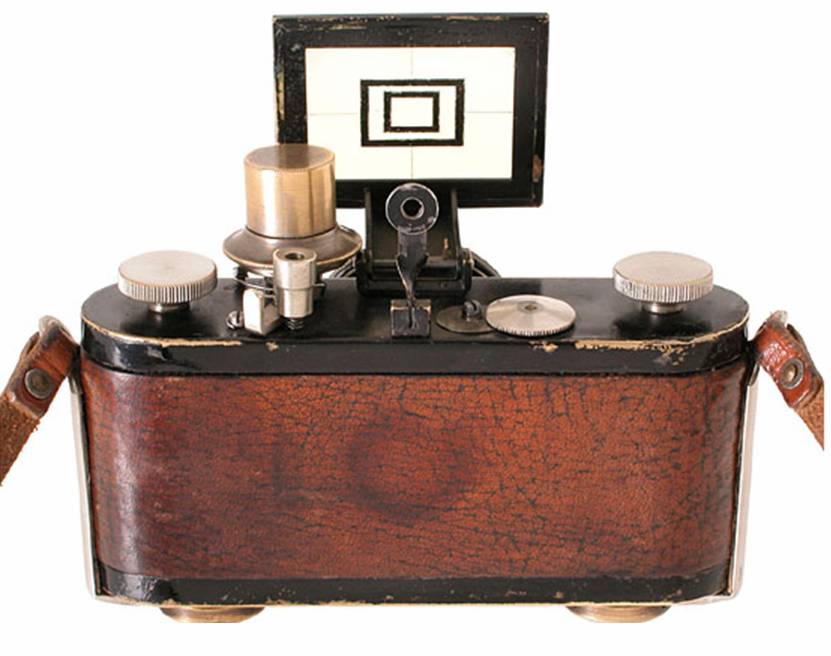 <![endif]>
<![if !vml]>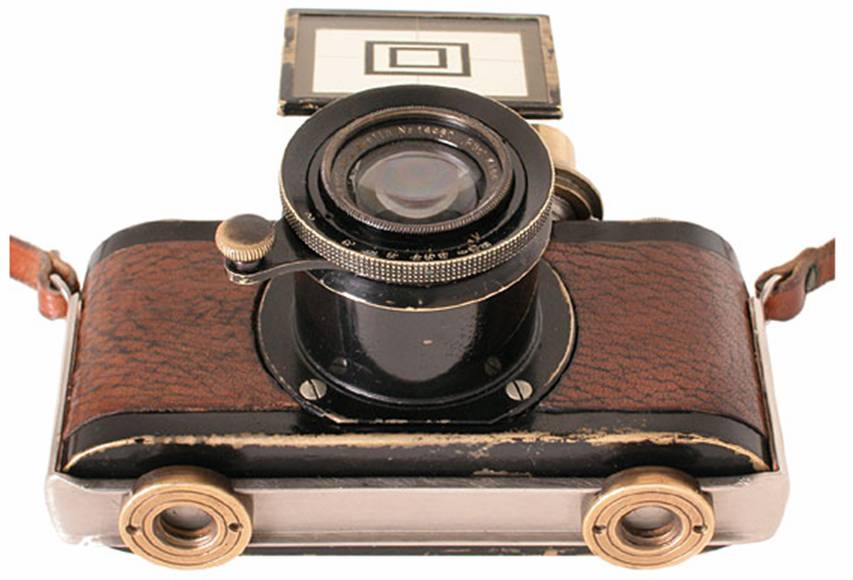 <![endif]>
XXXXXXXXXXXXXX
Click your browser on

, or go back via internet to the main Oddity page, then select the next desired camera to view.