Sociedad Ibero-Americana de la Historia de la Fotografia Museo Fotográfico y Archivo Historico "Adolfo Alexander"
Fórum Yahoo [maquinas russas]

Noblex P3 Prototype, 1996


Kamera Werke Noble, Dresden. Only 3 examples were ever produced!

Kamera Werke Noble presented at "Photokina 1996", a completely different 35mm stereo camera (24x35mm),called Noblex P3 capable of single 24x35mm mono, a twin pair of(24x35mm),pictures for(24x70mm stereo pairs) -useful area 2x(24x34 3D), and panoramic 24x70mm: 2 x Rodenstock Noblar W 5.6/35mm, for standard picture taking (stereo or single) and interchangeability to Noblar tele lens 6.5 75mm made by Docter Jena. Ex-Carl Zeiss Jena). Electronic film advance by internal motor. And electronic uncoupled digital exposure meter. Other Rodesnstock lenses were planned from 35 to 105mm as told Mr.Schoenherr. The camera although was never series manufactured.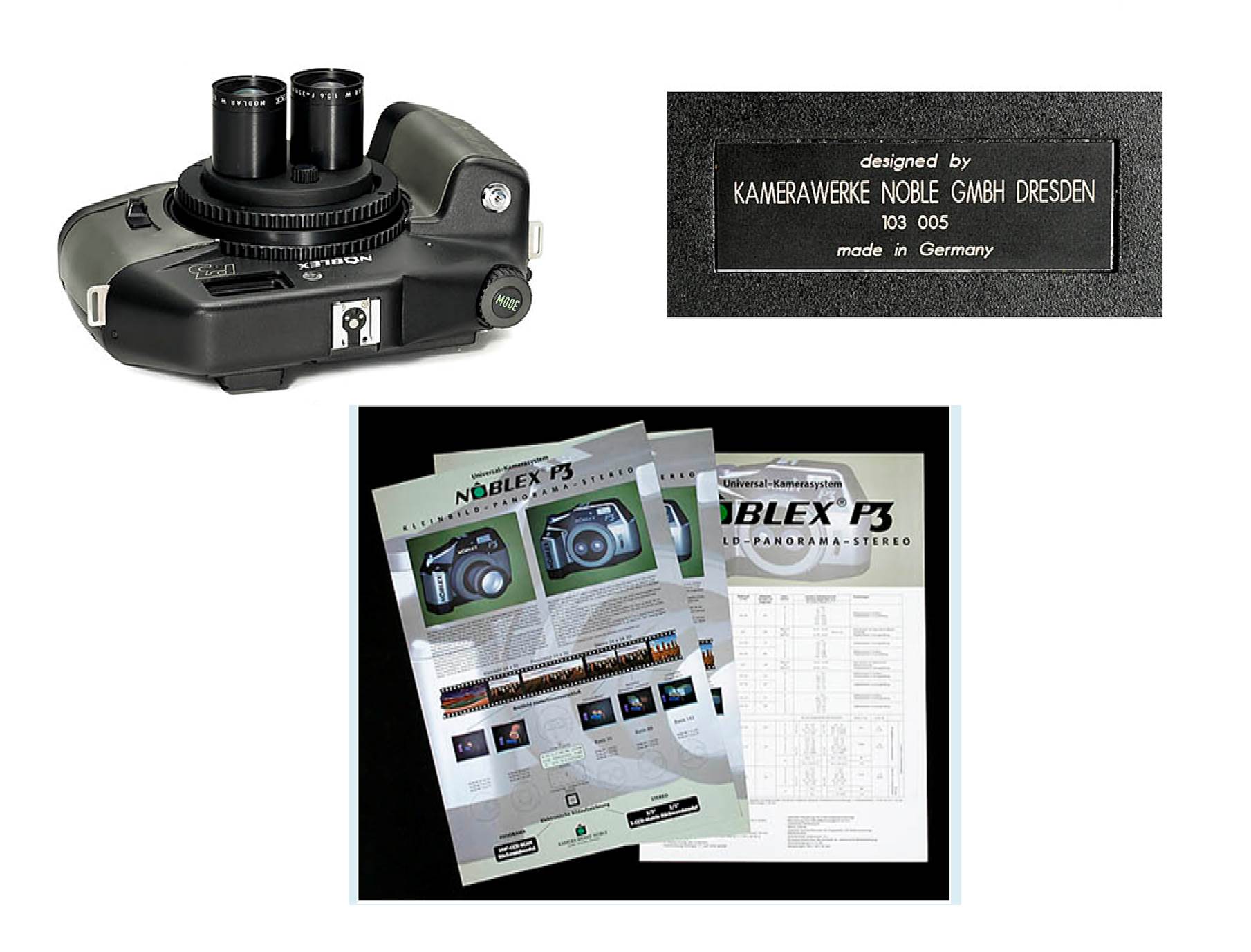 At the pamphlet we see all format capabilities in the same length of film.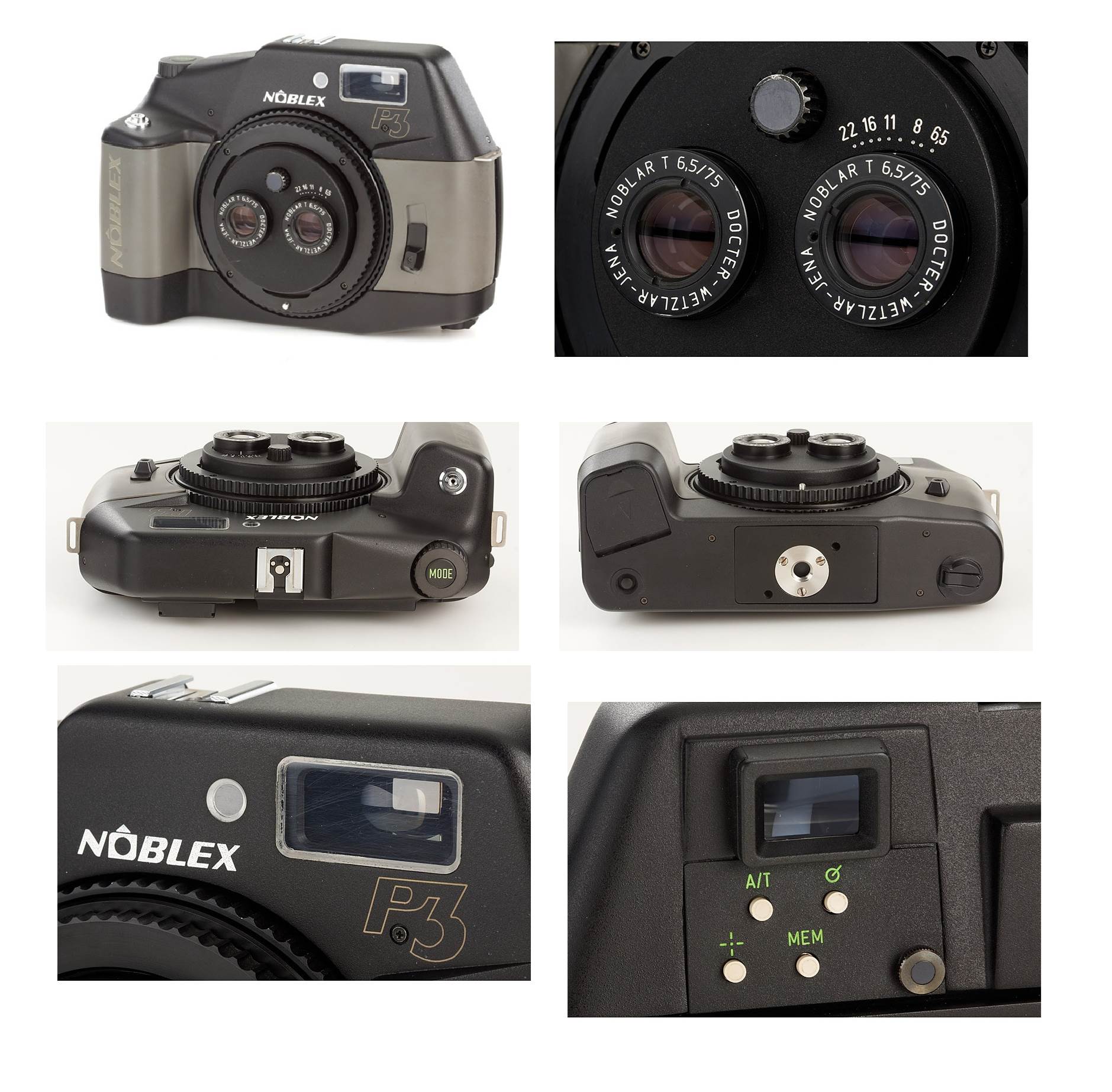 XXXXXXXXXXXXXX