Sociedad Ibero-Americana de la Historia de la Fotografia Museo Fotográfico y Archivo Historico "Adolfo Alexander"
Fórum Yahoo [maquinas russas]

Zorki Olympiad
Recent copy of Leica
Russian technicians who now have too little work to do in factories, spend their times recreating cameras which never existed.
This is one of the examples. - A Leica II style with crackle paint having the back cover à la M3 style. And is born a collector's camera.
<![if !vml]>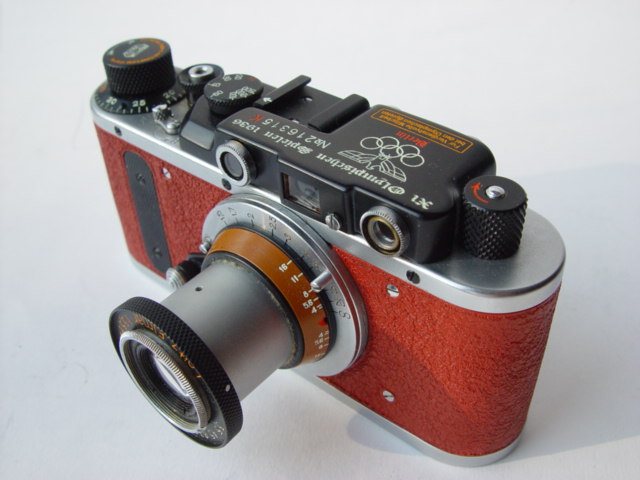 <![endif]>
<![if !vml]>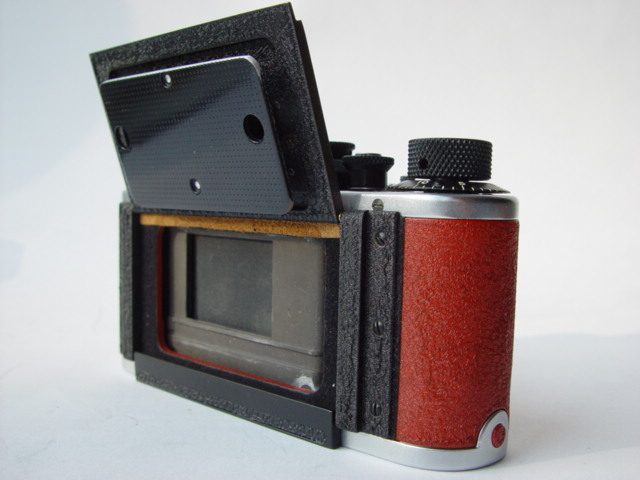 <![endif]>
<![if !vml]>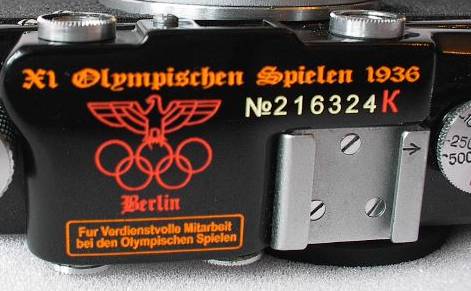 <![endif]>
<![if !vml]>
<![endif]>
That says Stephen Gandy from Cameraquest:
Vladimir, my Russian Leica spy, has provided top secret pictures of this new improved "Leica" for 2001-2007?). Not content with merely imitating old cameras made decades ago, those wily Ruskies are making new Leicas like the world has never seen before. New improved 20th Century features include:
· Much Easier Back Door film loading
· Nifty Black Crinkle paint, none of that cheap chrome stuff
· Nice Red and Orange markings those boring Wetzlar guys never put on production cameras
· Even parts of the lens are Orange, surely a major improvement over that boring Wetzlar stuff
· Realizing that Leica's are never used, but always just sit in a safe waiting to be bragged about, the slow speeds were dispensed with, making this beauty based on the Leica II instead of the IIIa.
· To those not in on the joke, this camera is a heavily modified Russian Fed –Zorki? -- a not so well made Leica II copy. The innovative artist who did the makeover succeeding into turning a very ordinary camera into a very interesting one. Apparently these are produced by hand, one at a time, by a single Russian artisan, presumably in his immaculent work shop atop the kitchen table. Whoever the guy is, I am a big fan.
xxxxxxxxxxxxxxxxxx
The camera was hand made in Russia.
This is a perfected and improved copy of original camera.
Click your browser on

, or go back via internet to the main Oddity page, then select the next desired camera to view.