To go ahead, is a must save all technologies, and praise all those who devotes their lives for it!
By Prof. Emeritus Mahlon Kelly.
Images from Russian Aviation Museum
Policarpov 2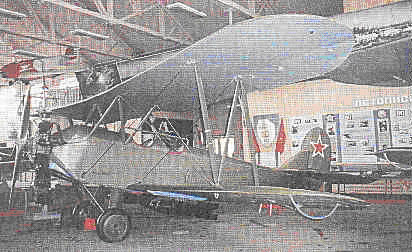 The Polykarpov 2 was a short range bomber designed to silently bomb the German front lines. Although an old fashioned design, it was quite successful because of the tactics used. The pilot would turn off the engine before crossing enemy lines, the bombs would be dropped silently, the plane would turn, and then with the engine started again, it would return to base. It was mostly flown by women, for reasons nobody knows, and they became known as the "Bomber Bitches", and thus the plane was known as the "Bitch".
Yak 2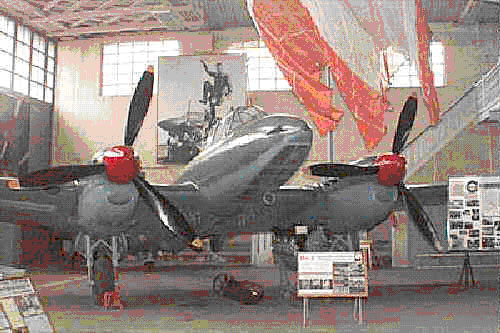 This dive bomber went into production in 1944, so it saw little use in the war, but its performance greatly outclassed the German Stukka. It hd many specialized design fetures, such an extreme reinforcing in the wings to take the forces at the bottom of a dive.
Farman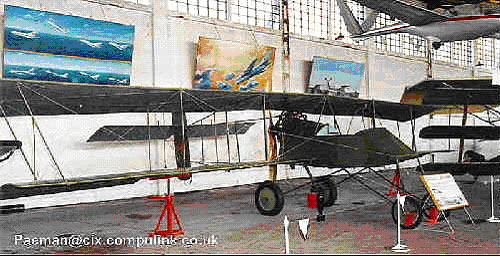 This is the Farman, probably the first 2 seater trainer ever made. Produced in 1912, it was also the first aircraft to have ailerons (in the upper wing).
Tupolev 144

The Tupolev 144 was designed at about the same time as the Concord. Three were made, and were successful, but the Soviets realized they were not economical because of fuel consumption. The British and French realized the same thing about the Concord.
Revo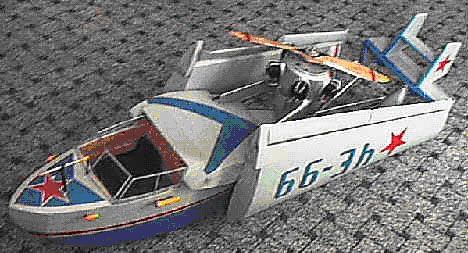 This is a very rare aircraft. It was first made in 1933 and has no official designation, and Mr. Revo made it from the only existing set of plans. It folded up as shown so as to be carried in a 3 m diameter tube on top of a submarine. It is said that it could be ready to go into the water and fly within 5 minutes of surfacing of the submarine. However, it saw no significant military service. But 50 were made for Aeroflot for transportation to lakes in the Soviet far north.
Iliya Moronets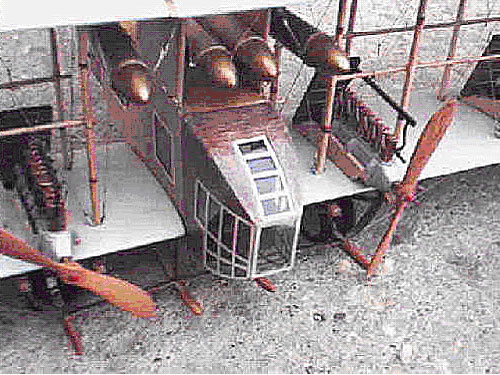 This shows part of the Iliya Moronets, one of the first aircraft designed by Sikorsky, and built in 1912 by a carriage firm in St. Petersburg. It was the largest aircraft of its time, and the first with 4 (Renault) engines. With a range of more than 1000 km, it was quite effective against Germany in WW-I, and served on both sides of the Russian Civil war.