<![if !vml]>

<![endif]>
Jena-Kiev  III
O la  Contax Jena ?
<![if !vml]>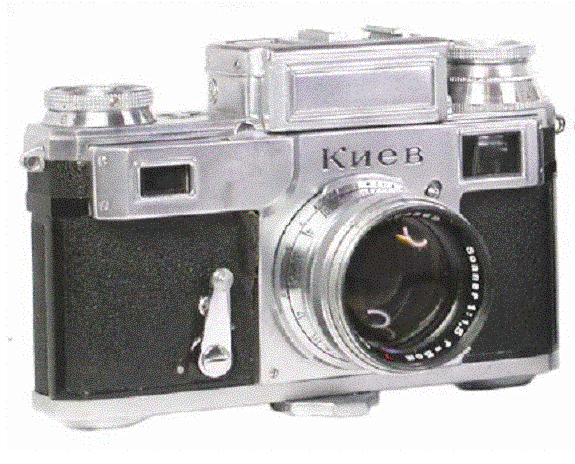 <![endif]>
<![if !vml]>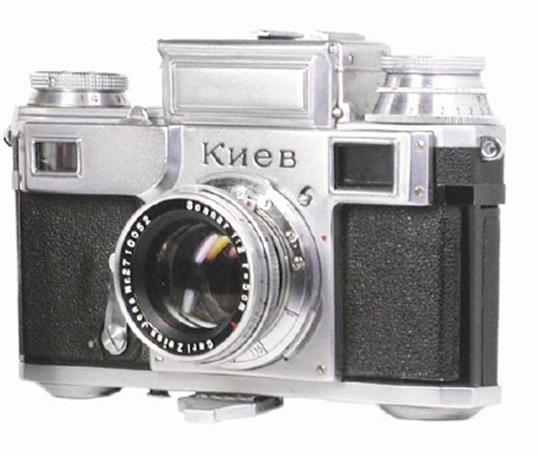 <![endif]>
Sono note alcune decine di Jena-Contax II, mentre le Jena-Contax III si contano sulle dita di una mano. Ancora più rare le Jena-Kiev II (un paio), al momento attuale gli unici modelli di Jena-Kiev III che abbiamo avuto occasione di esaminare sono i due qui presentati. Per la corrispondenza di molti particolari possiamo affermare che la Jena-Kiev è una Jena-Contax marcata "Kiev".
Of the Jena-Contax II model are known a few dozens of cameras while the Jena-Contax III can be counted on one hand. Even rarer are the Jena-Kiev II of which only a couple are known. At the moment of writing these notes, the only models of Jena-Kiev III  we have been able to examine are the two ones shown. After a careful study of parts we can say that the Jena-Kiev is in fact a Jena-Contax marked with the Kiev logo.
Ecco due esemplari di Jena-Contax II, e uno di Jena-Kiev
Here two units of the Jena-Contax Il, and one Jena-Kiev
<![if !vml]>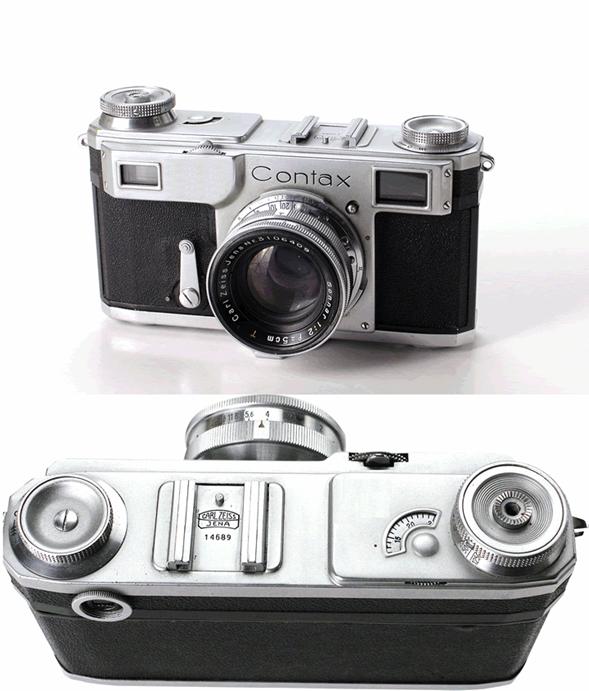 <![endif]>
<![if !vml]>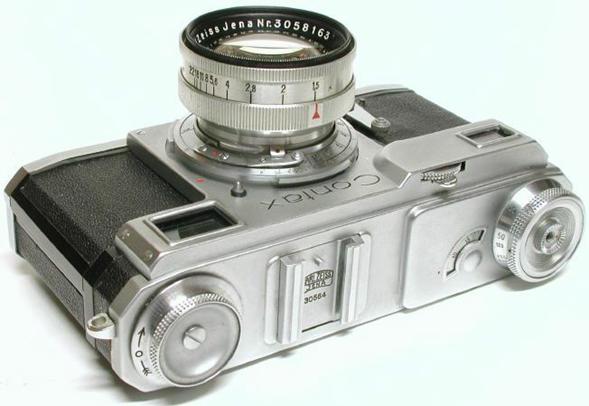 <![endif]>
<![if !vml]>
<![endif]>
Se la  Jena-Contax si dice rappresenti il "trait d'union" tra la fine della produzione della Contax II di Dresda e l'inizio della produzione della Kiev II di Kiev, la Jena-Kiev rappresenta  una  ulteriore tessera nel complicato e misterioso mosaico del passaggio di consegne tra la produzione germanica e quella sovietica. Il nome non ufficiale di Jena-Kiev si giustifica per la spiccata somiglianza con la Jena-Contax eccetto il logo, che è appunto Kiev
If the Jena-Contax is known to represent the link between the end of Contax II Dresden, and the start of the Kiev II production in Kiev, the Jena-Kiev represents a  further piece in the intrincated and mysterious mosaic of the transition period from German to the Soviet production. The unofficial name Jena--Kiev is justified by the striking resemblance to the Jena- Contax with the exception of the logo, which  now is Kiev.
Gli due modelli prodotti in Jena. La Jena-Contax II, e la Jena-Contax III
 The two models of Jena. The Jena-Contax Il, and the Jena-Contax IlI
<![if !vml]>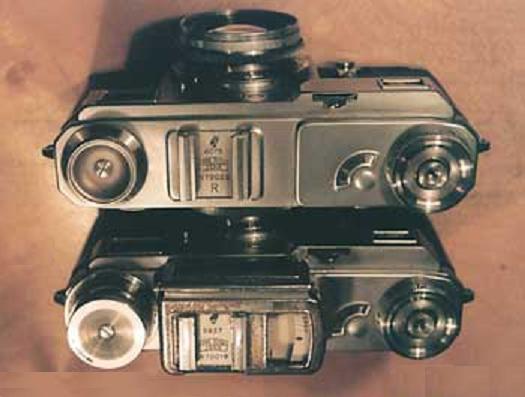 <![endif]>
Photographs from: Peter Hennig – Larry Gubas – and – Zeiss Historica.
This is CLAUDIO ASQUINI's WEB PAGE
Copyright © Claudio Asquini 2006
E'

vietata

la riproduzione di foto e/o testi senza autorizzazione -Reproduction of photographs and/or text without permission is forbidden