Sociedad Ibero-Americana de la Historia de la Fotografia Museo Fotográfico y Archivo Historico "Adolfo Alexander"
Fórum Yahoo [maquinas russas]

35mm Italian Jewels
Borletti
This is the ONLY known prototype of the rarest Italian Leica copy,
the elusive Borletti ! Even the Galileo Eptamitar 50/2 lens is a "no name" one, # 228360.
<![if !vml]>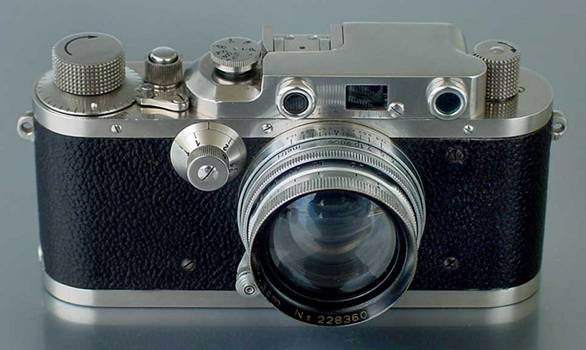 <![endif]>
What is extraordinary, this LONE prototype is almost completely made in a gorgeous
STAINLESS STEEEL, that, as always at his time (1949/50) has a "yellowish"
tone, the same we find on the also SS made Italian Kristall II and III...
Janua
Janua # 450193, with case (ex), probably the finest Leica copy ever made, a superb,
innovative Italian camera made by San Giorgio (Genova 1948-1951).
<![if !vml]>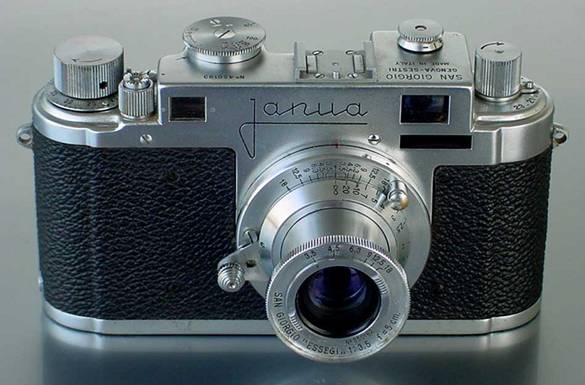 <![endif]>
The camera has
been designed with: selftimer, film cutter, extinction meter, and a VERY long base
rangefinder. The San Giorgio "Essegi" 50/3.5 lens is beautifully made,
collapsible and very flat, despite fitted with a special bayonet
mount. A very rare camera.
Parva San Giorgio
<![if !vml]>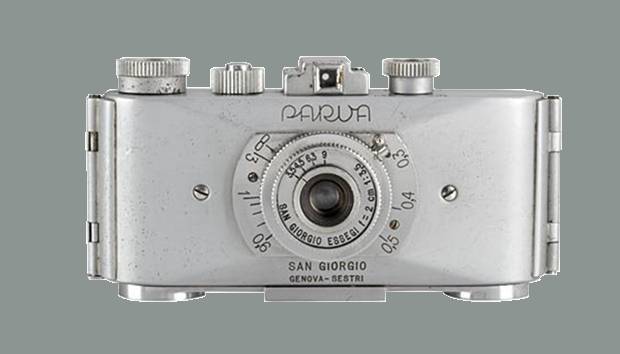 <![endif]>
Ultra miniature, uses 16mm film only 10 units built.
Rectaflex Rotor
Rectaflex Rotor with original "Rotor" engravings # 30653, for three rotating lenses,
very interesting, unique, special model of the sole Italian SLR camera !
<![if !vml]>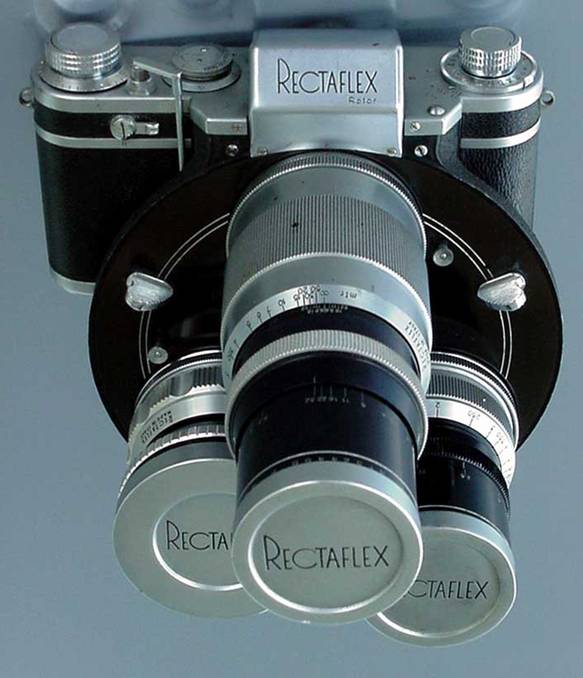 <![endif]>
The Rectaflex has up to 1/1300° shutter speeds, technically a top model, with RUBIS, at slow speed gears spindle tips.
If you want to see details of those and also:
Ducati Sogno
<![if !vml]>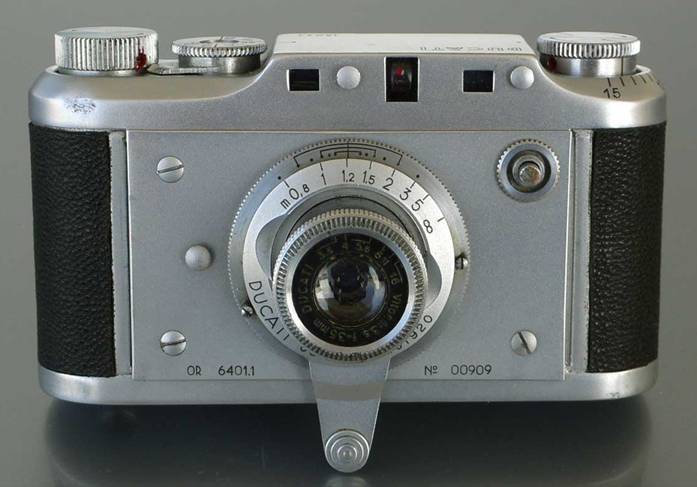 <![endif]>
Minature half frame camera.
Gamma 47
<![if !vml]>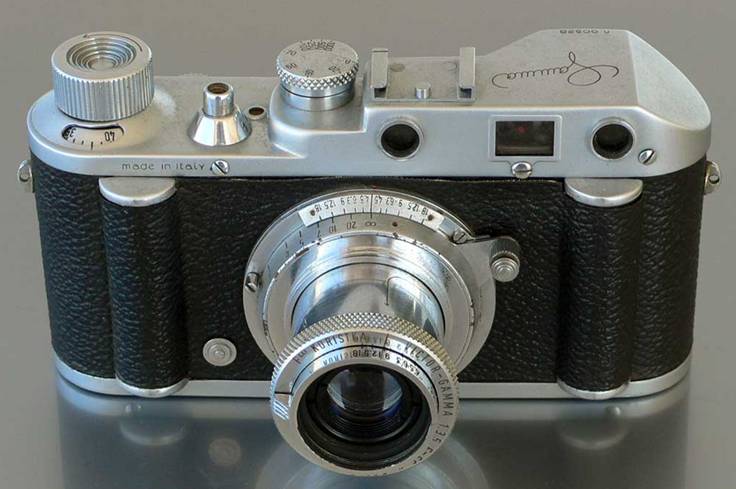 <![endif]>
Rigid metal focal plane shutter
Gamma Perla
<![if !vml]>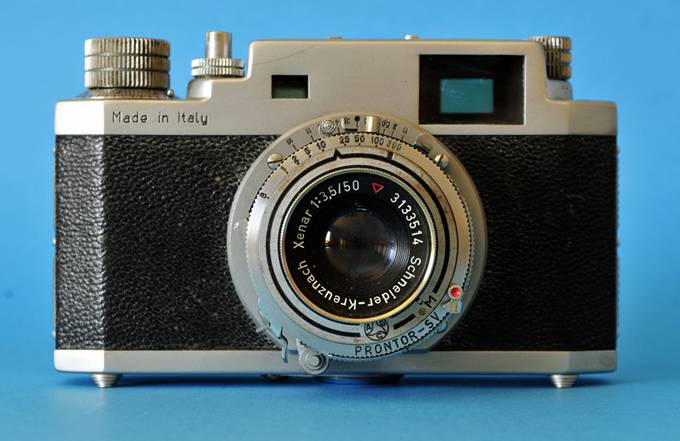 <![endif]>
Central shutter non changeable camera 1:1 rangefinder
Galileo Gami
Officine Galileo
<![if !vml]>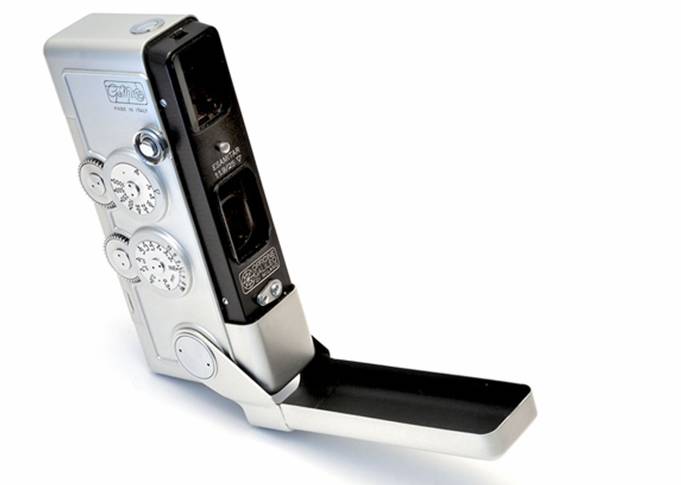 <![endif]>
<![if !vml]>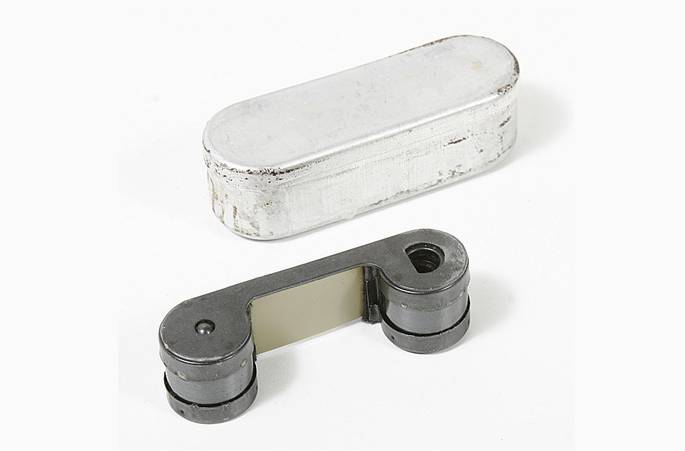 <![endif]>
Film cassete for 16mm film
Gamma Condor II
Officine Galileo
<![if !vml]>
<![endif]>
ISO DUPLEX SUPER
Industria Scientifica Ottica SRL
<![if !vml]>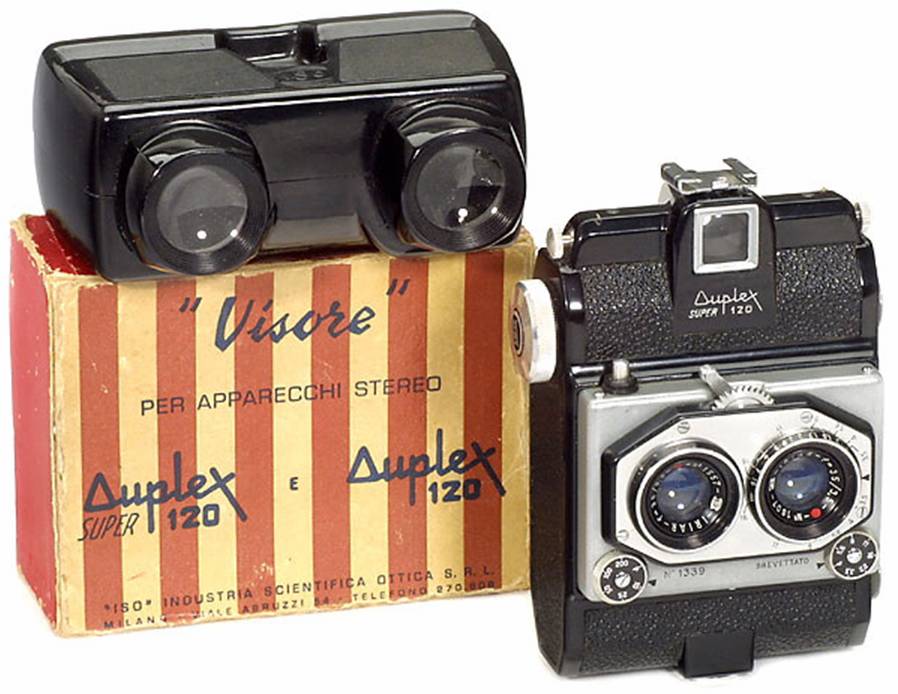 <![endif]>
Camera and Stereo Picture finder
<![if !vml]>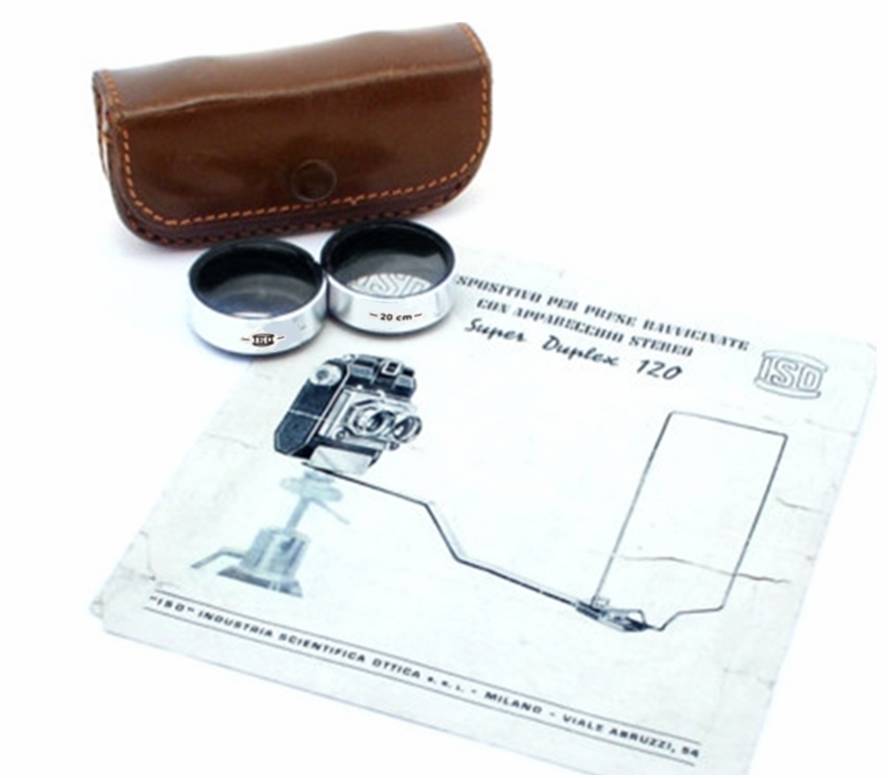 <![endif]>
Macro lenses and frames
<![if !vml]>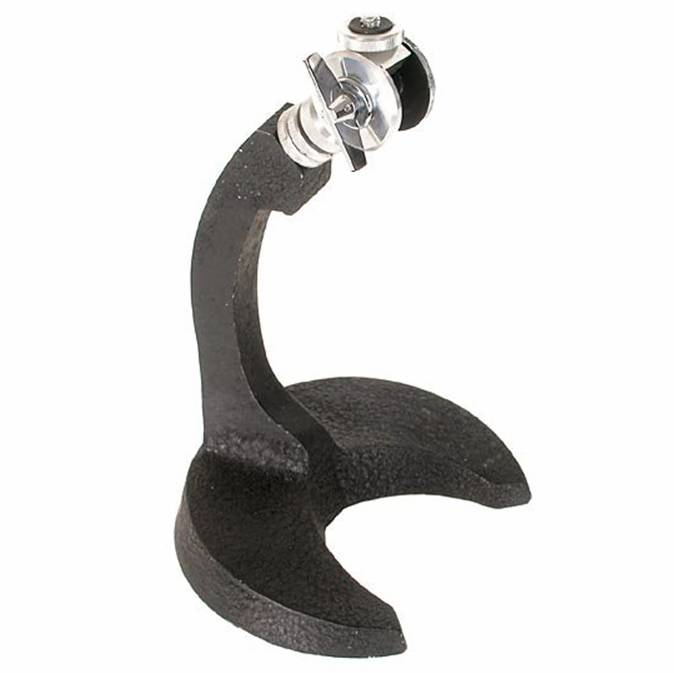 <![endif]>
Macro Stative
<![if !vml]>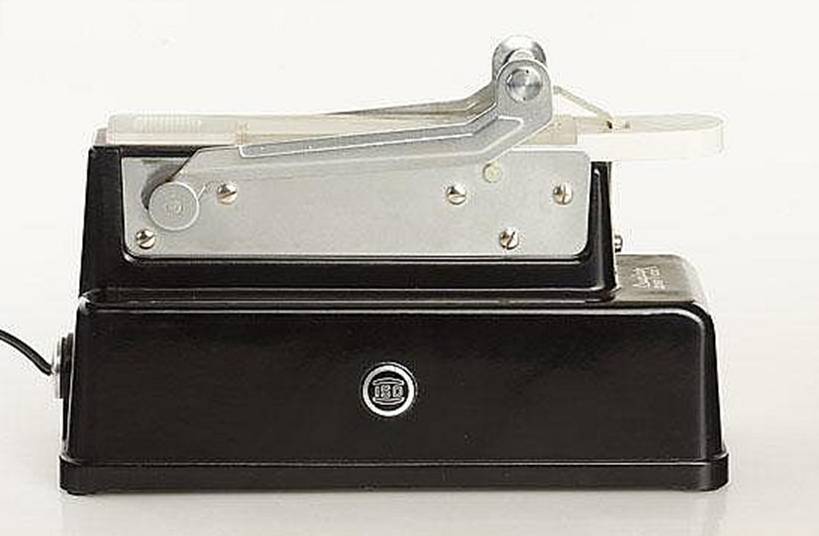 <![endif]>
The mounting press
Luxia II "GOLD"
<![if !vml]>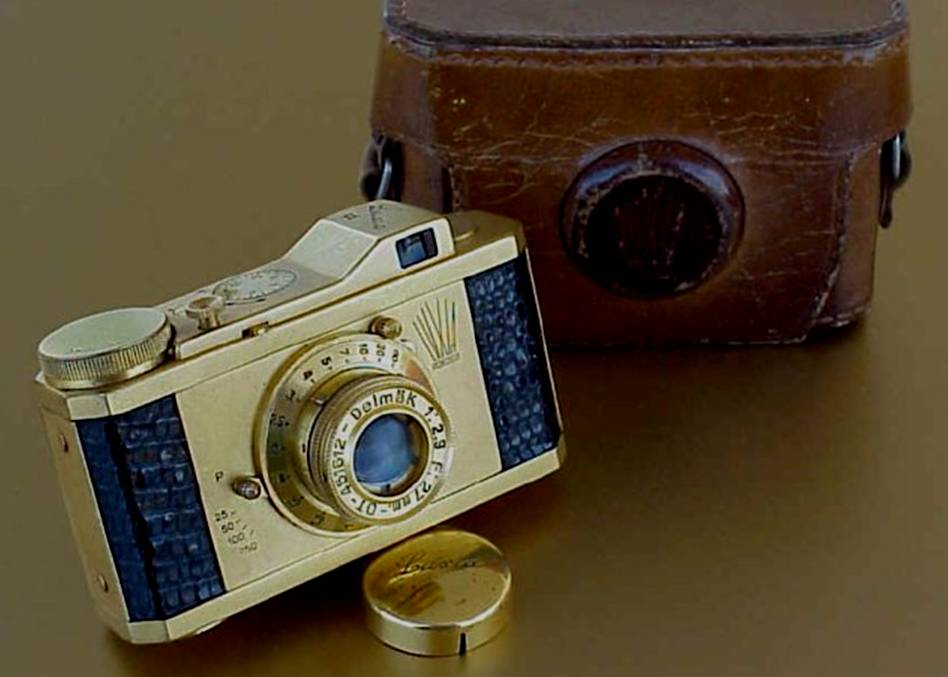 <![endif]>
Construzioni Ottico Meccaniche (COMI) Half frame camera
Go to:
http://www.leicatime.com/ ITALIAN cameras of Luigi Crescenzi,
<![if !vml]>
<![endif]>
Luigi Crescenti and prototype Leicas.
Back row: First model II with Summar lens (at left tray); Original Barnack Panoramic; Compur type with non rotating shutter. Prototype nº3 with variable slit and lens (at right tray).
Middle row: Two Leicas: Fully operational model with rotary two lens turret, and dummy camera with two lens changing slide lens panel for study.
Left side: two Leicas for rangewfinder study: The black one has vertical RF; the brown one has horizontal RF. This would be the type adopted on future models II and III.
Front center row: Special 200mm finder with focusing and parallax habilities, Spring driven motor drive prototype,with crank loading(Mooly forerunner); Stereo lens pair prototype(50mm lenses)with view finder mask.
Left side: Fixed focus quick use wide angle Elmar , Quick wind base prototype(Rapid wind and Leicavit forerunner).
Identification: Luiz Paracampo