Sociedad Ibero-Americana de la Historia de la Fotografia Museo Fotográfico y Archivo Historico "Adolfo Alexander"
Fórum Yahoo [maquinas russas]

35mm Rangefinder Camera Prototype
Unknown and well done hand made Prototype of 35mm-camera for pictures in 24x24 size, Coupled rangefinder, black crackled-finish, with Elmar 3,5/50mm
This unique item was bought in spring 2006 Westlicht Auction and according to the lady who sold it to me this camera was made in Great Britain by her late husband who was a very good metal worker/engineer in mid 1960's.
The camera takes screw mount L39 Leica lenses and this one came with an Elmar 50mm F3.5 on it.
The camera would have been fully functional at one time but the blind straps have come off and now needs a bit of attention. The range finder is also in good working order
The camera seems to use some Retina style and parts as the spool, pressure plate and a very well rebuilt view/rangefinder given by a pre-war Retina II, but using the well known Leica receipt.
http://www.nanites.co.uk/Odd-balls.htm
Year: c.1960
<![if !vml]>
<![endif]>
<![if !vml]>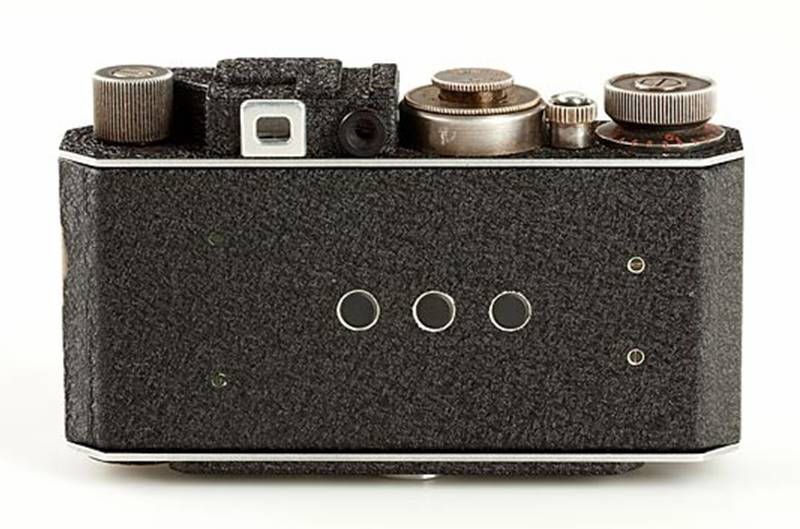 <![endif]>
<![if !vml]>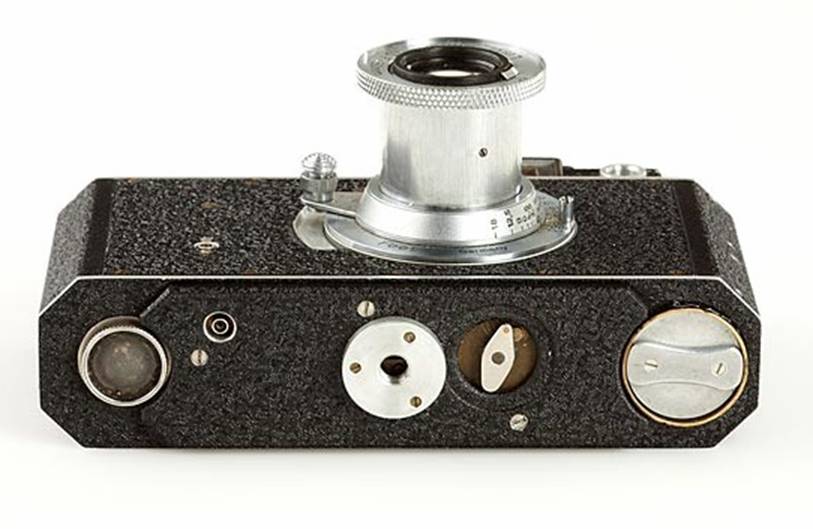 <![endif]>
<![if !vml]>
<![endif]>
<![if !vml]>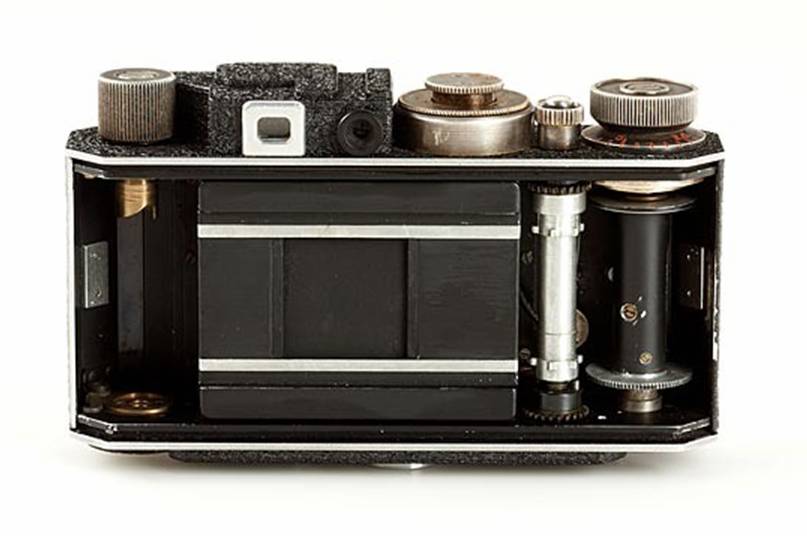 <![endif]>
<![if !vml]>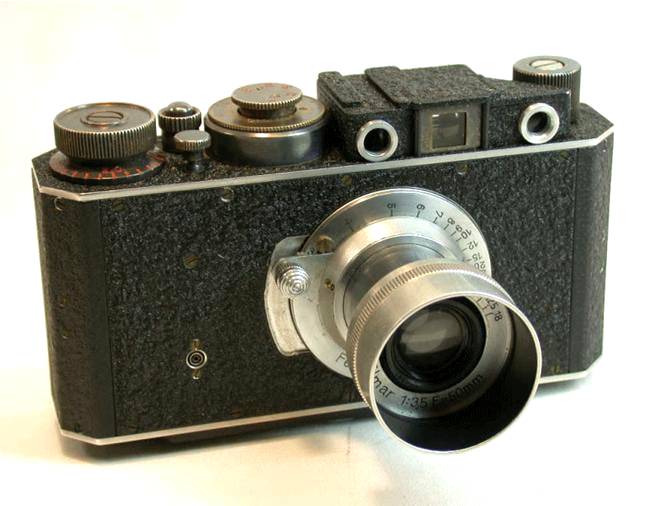 <![endif]>
<![if !vml]>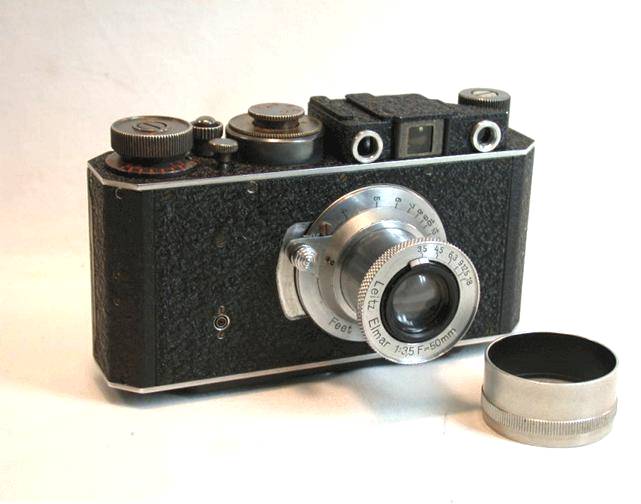 <![endif]>
<![if !vml]>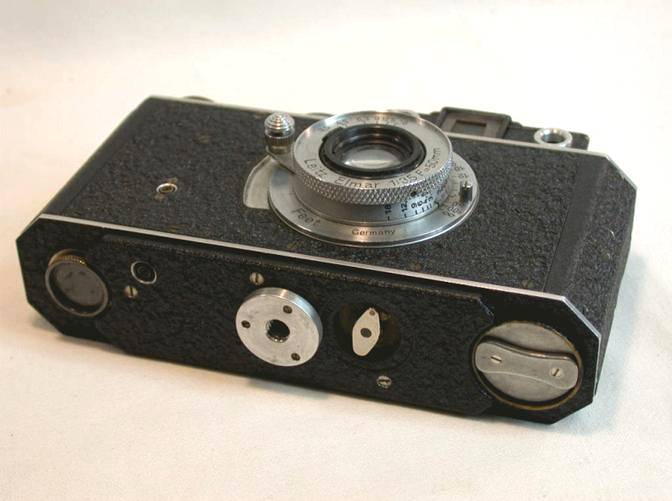 <![endif]>
<![if !vml]>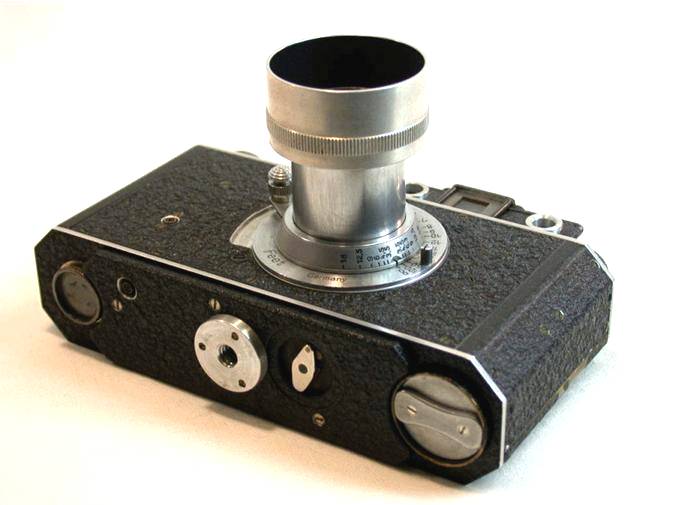 <![endif]>
<![if !vml]>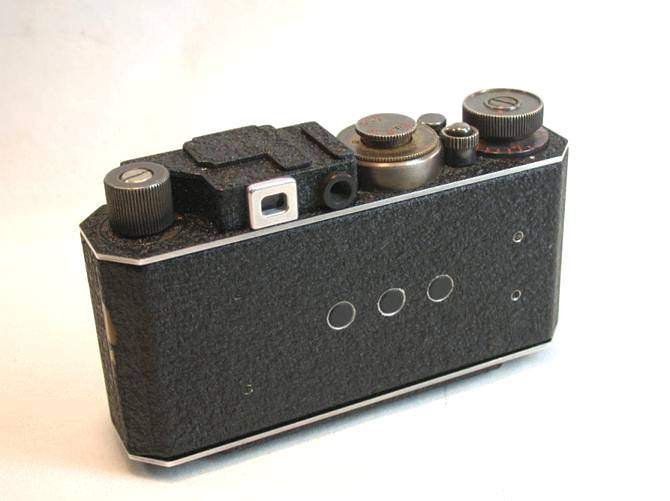 <![endif]>
<![if !vml]>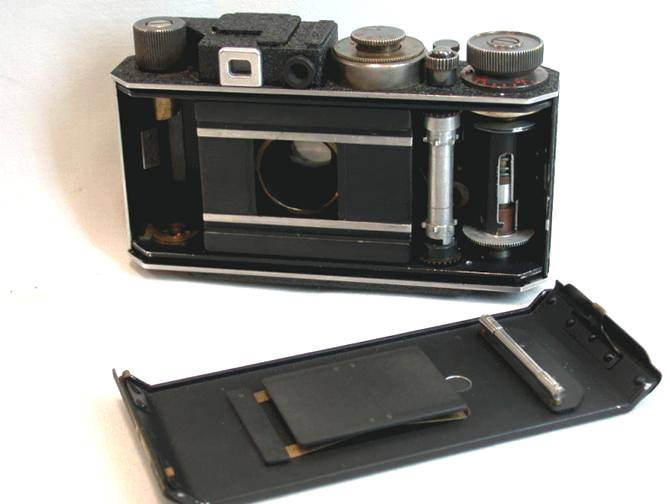 <![endif]>
xxxxxxxxxxxxxxxxxxxxxxx