Sociedad Ibero-Americana de la Historia de la Fotografia Museo Fotográfico y Archivo Historico "Adolfo Alexander"
Fórum Yahoo [maquinas russas]

Extremely Rare Rollfilm Camera "Pierette", c. 1932
Extremely Rare Rollfilm Camera "Pierette"(Balda), c. 1932 By Balda-Werk, Dresden. 4 x 6,5 cm. With surprising strut construction: pushing the knob, 2 horizontally attached doors jump off and the folding viewfinder pops out! With E. Ludwig, Dresden "Victar" Anastigmat lens 4,5/7,5 in Gauther-Vario shutter 1/25, 1/50, 1/100, B and T.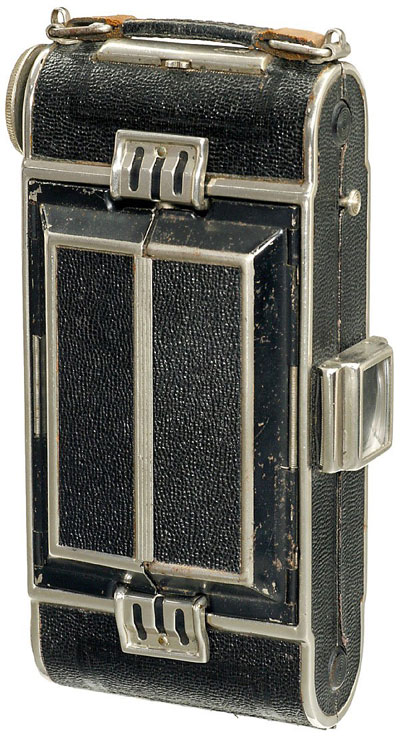 Click your browser on

, or go back via internet to the main Oddity page, then select the next desired camera to view.