Sociedad Ibero-Americana de la Historia de la Fotografia Museo Fotográfico y Archivo Historico "Adolfo Alexander"
Fórum Yahoo [maquinas russas]

Kontophot Special Camera c. 1931

Kontophot, Berlin W 30. Camera for 35 mm film with Carl Zeiss Tessar 4,5/5 cm lens. Extremely rare!
Its main use was to reproduce documents plans and projects from drawing tables.
This camera was also used as micro film set-up for recording banking cheques and microfiling.
Possibility of parcial film removal for developing.
Back openings for set-up focusing. Standard 24x36mm size.
Single speed shutter, adjustable focus and diaphragm and number engravings on film.
<![if !supportLineBreakNewLine]>
<![endif]>
<![if !vml]>
<![endif]>
<![if !vml]>

<![endif]>
<![if !vml]>

<![endif]>
<![if !vml]>

<![endif]>
<![if !vml]>

<![endif]>
<![if !vml]>
<![endif]>
<![if !vml]>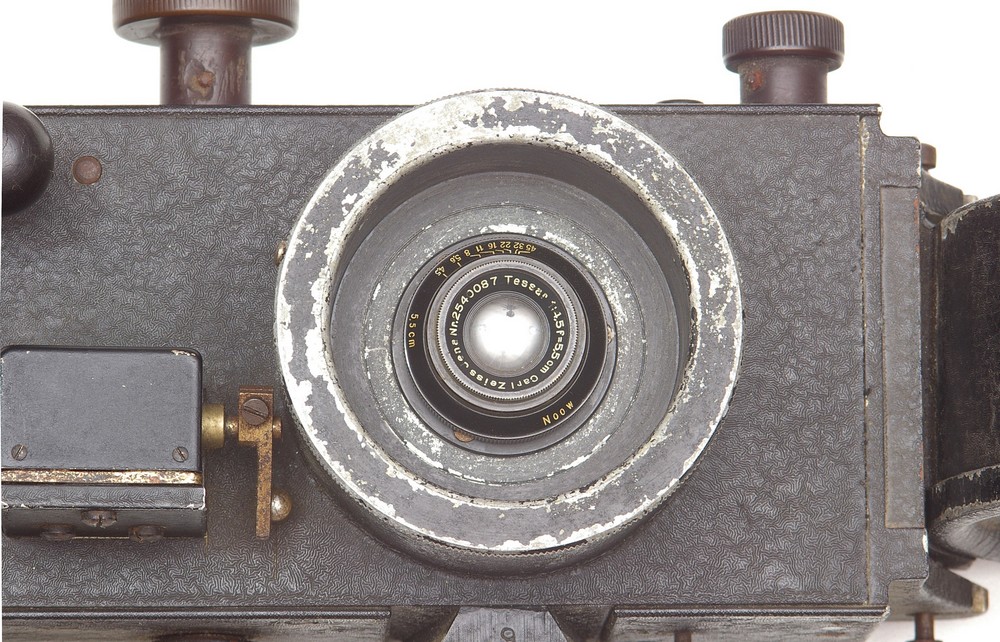 <![endif]>
<![if !vml]>
<![endif]>
<![if !vml]>
<![endif]>
<![if !vml]>

<![endif]>
<![if !vml]>
<![endif]>