Sociedad Ibero-Americana de la Historia de la Fotografia Museo Fotográfico y Archivo Historico "Adolfo Alexander"
Fórum Yahoo [maquinas russas]

LOOK by Nittō Seikō
Nittō Seikō was founded on February 25, 1938 and manufactured various parts, including flash guns from 1950. It made two 35mm cameras in the first half of the 1950s, the Look shown here and the Elega-35. See at: http://www.novacon.com.br/odditycameras/elega.htm The company still exists (2011) and makes industrial parts, tools and measuring instruments.
Nittō Kogaku Seikō made its own rotary type shutter (Robot style) and several other type of shutter known as N. K. S. (Prontor style) used in Elegaflex and applied in several other Japanese cameras from other makes.
The company begun producing Exposure clocks for medical X-Ray and precision parts for other industries. They also made gas volume readers. According to Manufacturer's History, in 1953 they put their first camera: the LOOK 35. One year further they simplified the project putting the Elega 35 with no rangefinder and ASA flash contact at exact the same place of the previous model.
1953: Manufacture of cameras.
<![if !vml]>

<![endif]>
Some people says LOOK was supposed to be developed from 1949 and released in 1952. It looks similar to Leica rangefinder, but is more compact and its mechanism is unique.
It has a behind-the-lens rotary leaf shutter.
Its lenses Lunar or Rokkor are not interchangeable. 
The LOOK uses double cassettes and cannot rewind the film. The look-alike-rewind knob is only used for tightening the film.

Both the Look and the Elega 35 were made by Nitto Seiko co. in Ayabe,
a small city on the north of Kyoto. The Look was designed by Mr. Chatani,
the inventor of the vertical lamellar metal focal plane shutter which
later became the Copal Square shutter.
The Look camera was sold through Mr.Chatani's Look Camera Corp. but it did not sell well.
The manufacturing was difficult for Nitto Seiko and the prices too much restrained.
One year after (1954), Nitto Seiko made Elega 35 removing the rangefinder from
the Look. The Elega was sold through Doi Trading in Osaka. They also sold Elegaflex TLRs.
<![if !vml]>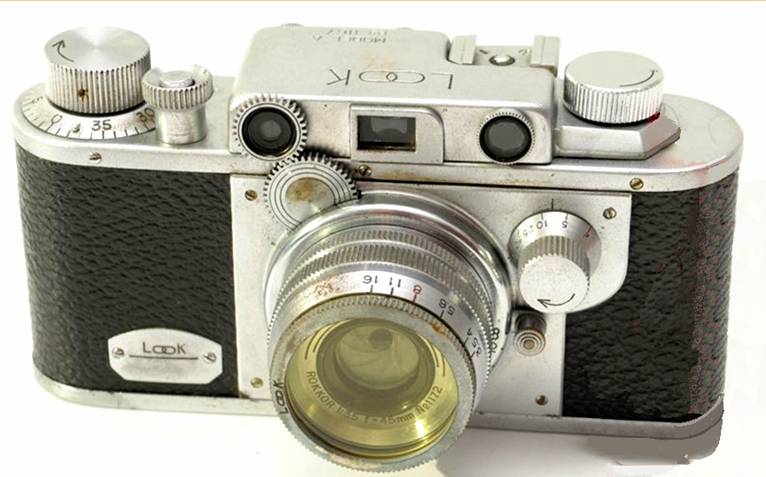 <![endif]>
LOOK Rokkor lens Made in Occupied Japan
Above camera nº 1167 + Yellow filter
Down camera nº 1077
<![if !vml]>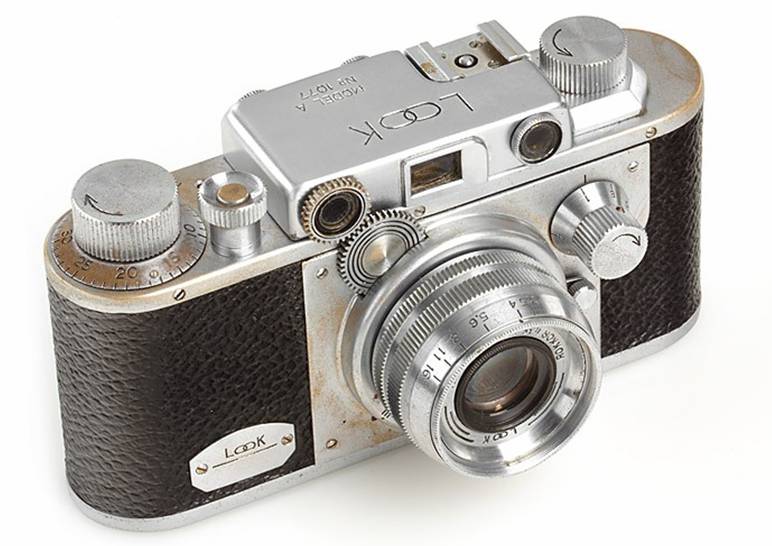 <![endif]>
<![if !vml]>
<![endif]>
Back opening screw
<![if !vml]>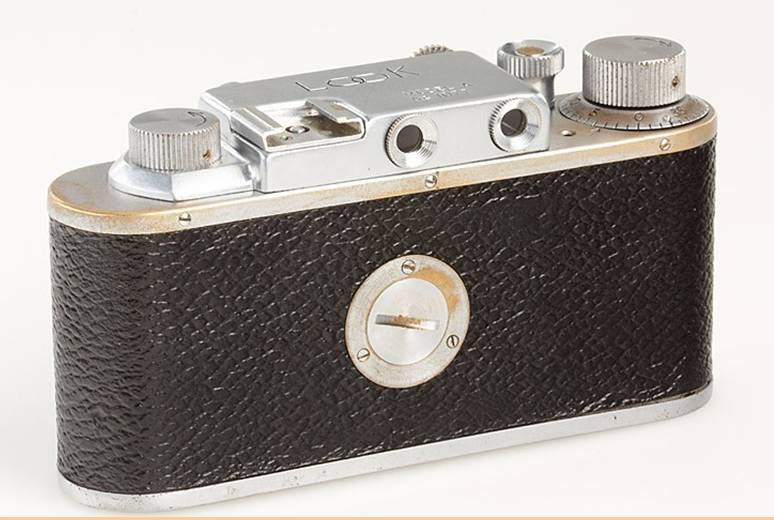 <![endif]>
<![if !vml]>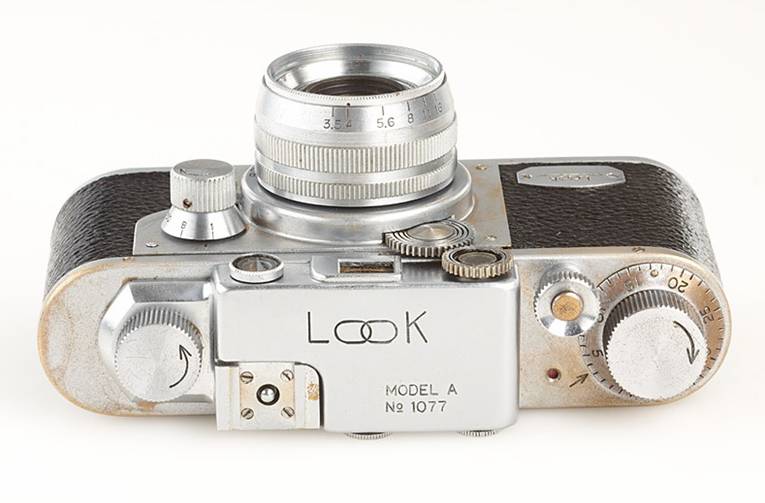 <![endif]>
<![if !vml]>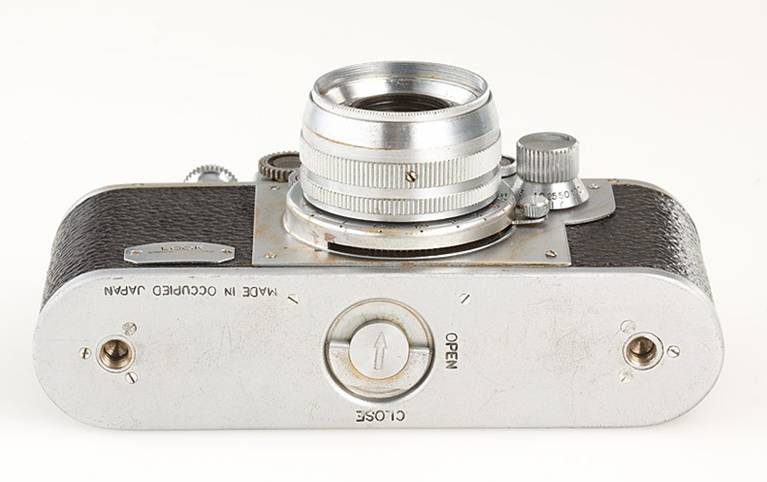 <![endif]>
Two tripod bushes
<![if !vml]>
<![endif]>
Removable back opening for critical focusing
<![if !vml]>
<![endif]>
Bottom loading and film cutter knife
<![if !vml]>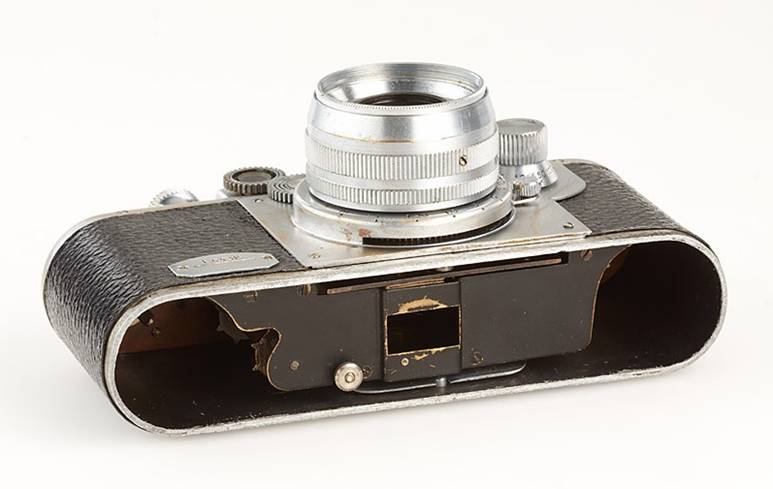 <![endif]>
<![if !vml]>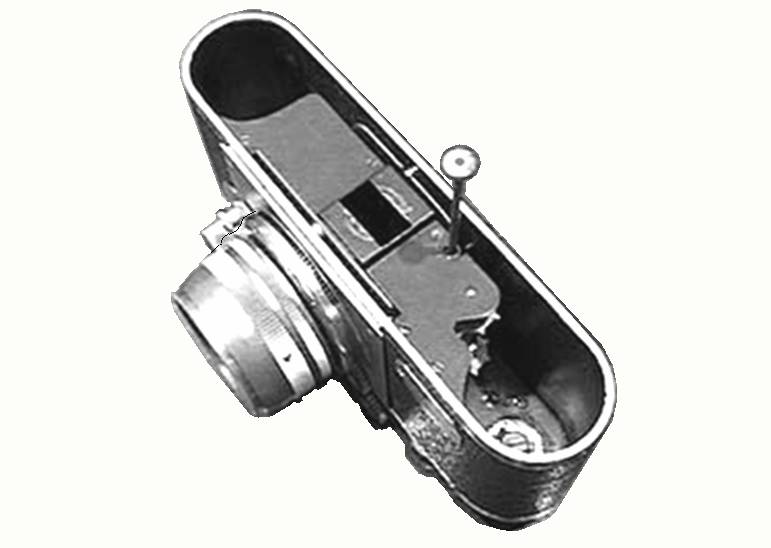 <![endif]>
<![if !vml]>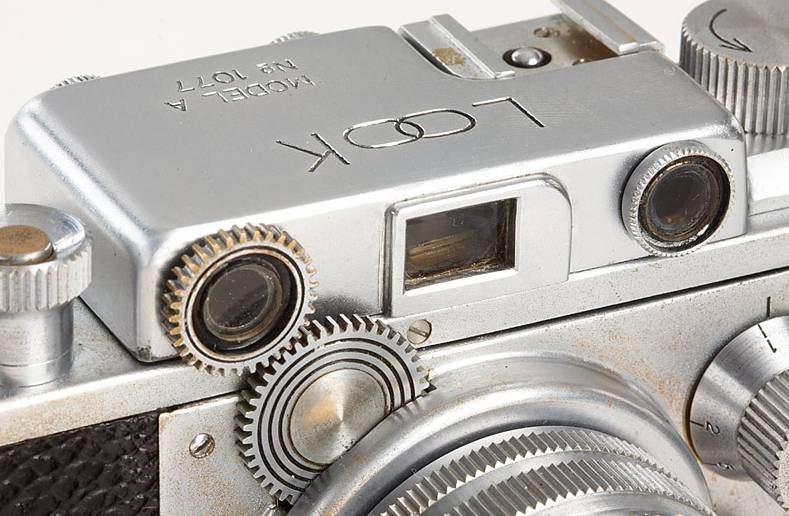 <![endif]>
Rangefinder details
<![if !vml]>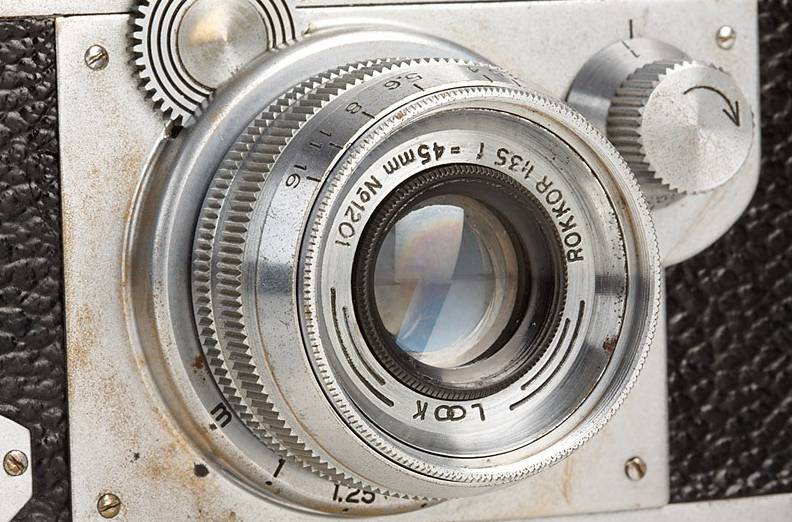 <![endif]>
<![if !vml]>
<![endif]>
<![if !vml]>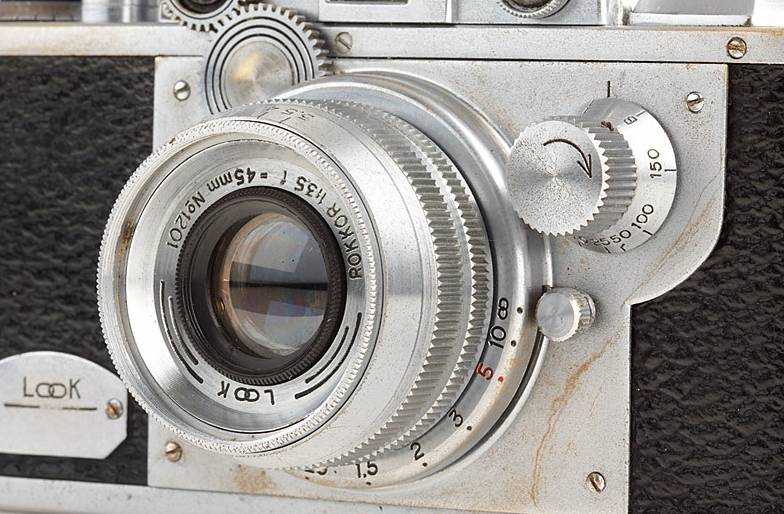 <![endif]>
Speed control à la Robot. Same type of rotary shutter
<![if !vml]>
<![endif]>
Not a rewind knob but a tensional control for flatter film plane
<![if !vml]>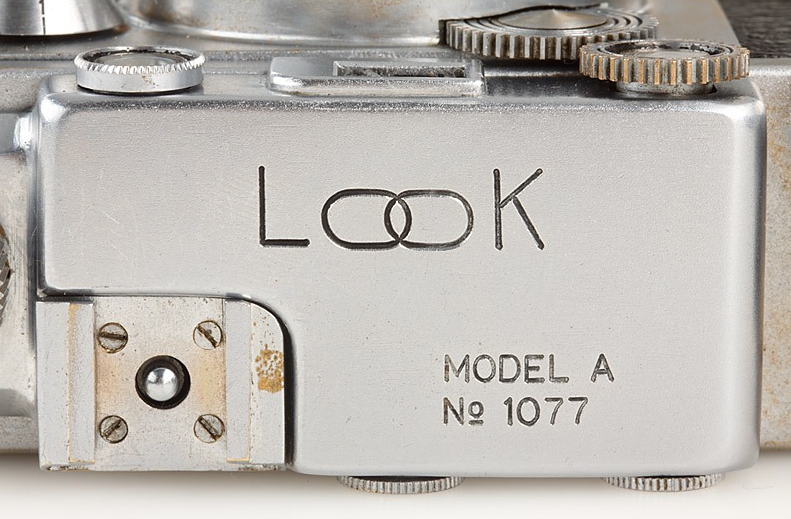 <![endif]>
Hot shoe synchronizer at American style
<![if !vml]>
<![endif]>
Advance knob "Leica style" Shot indicator "Ikonta style"
<![if !vml]>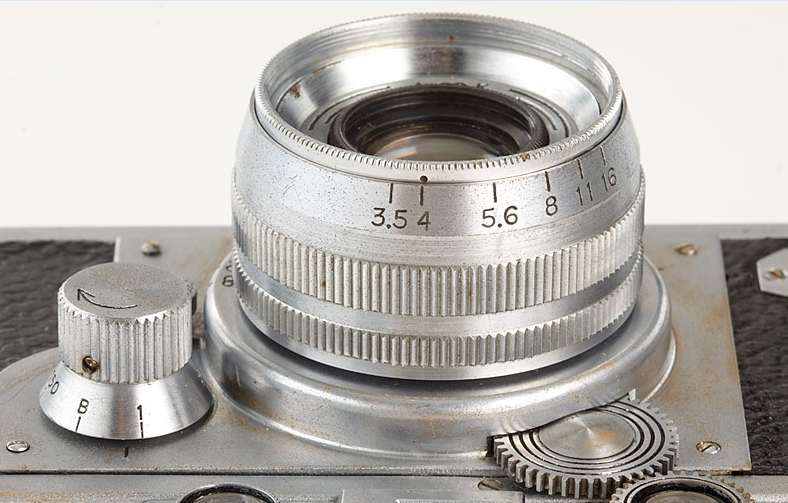 <![endif]>
<![if !vml]>
<![endif]>
Made in Occupied Japan (NOJ)
<![if !vml]>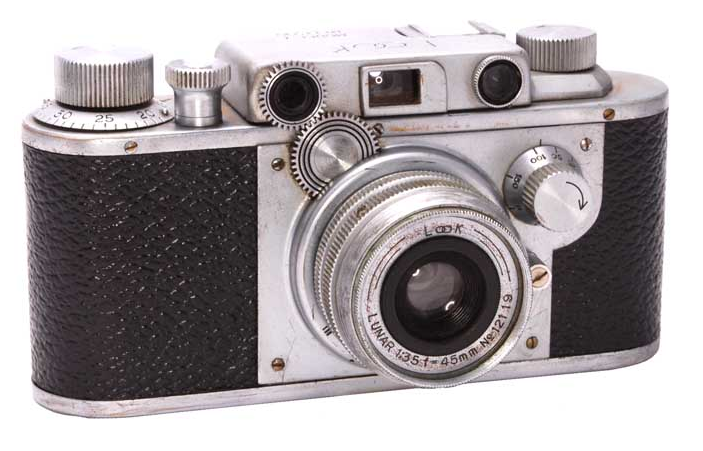 <![endif]>
All Japan Camera Club. (1949) Lunar lens
<![if !vml]>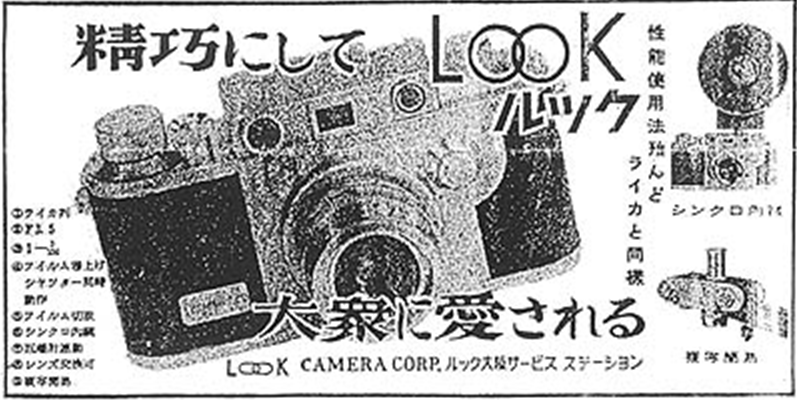 <![endif]>
Advertising in Kokusan kamera no rekishi. 1953
xxxxxxxxxxxxxxxxxxxx
Click your browser on

, or go back via internet to the main Oddity page, then select the next desired camera to view.