Sociedad Ibero-Americana de la Historia de la Fotografia Museo Fotográfico y Archivo Historico "Adolfo Alexander"
Fórum Yahoo [maquinas russas]

Sirio Firenze
Elettra I and Elettra II
SIRIO
The S.I.R.I.O. firm (Società Industriale Ricerche Innovazioni Ottiche), with main headquarters in Firenze Italy, was born in 1945 at the WWII end and soon showed to the market the 35mm Elettra photocameras
It is an extenal copy of the Leica Compur with much more simplified mechanics and optics.
The first model has a faithfull resemblance to the original black Leicas at a a true low price.
The metal body and the simple galilean finder is the base to all models, and also the three blades sector four speeded shutter 25 50 100 200, and B (marked T in the first model)
The second model launched in 1946 has a chrome top and bottom and a better overall finish
Model I objective Semitelar 50mm f/8
Model II objectives Sculptor 40mm f/5.6 or Mizar 50mm f/4.5.(extremely rare).
Although their simple construction these cameras are competent picture makers.
The Elettra were only produced in short period.
Model I
Semitelar 50mm f/8
<![if !vml]>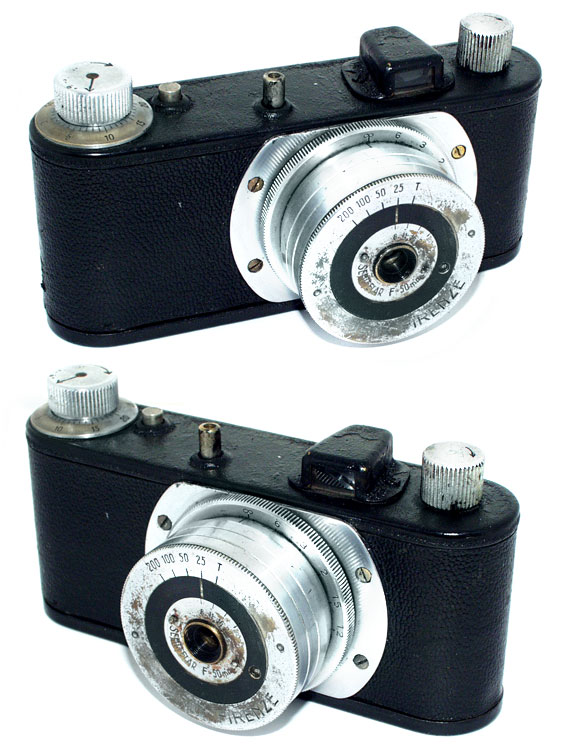 <![endif]>
<![if !vml]>
<![endif]>
<![if !vml]>
<![endif]>
<![if !vml]>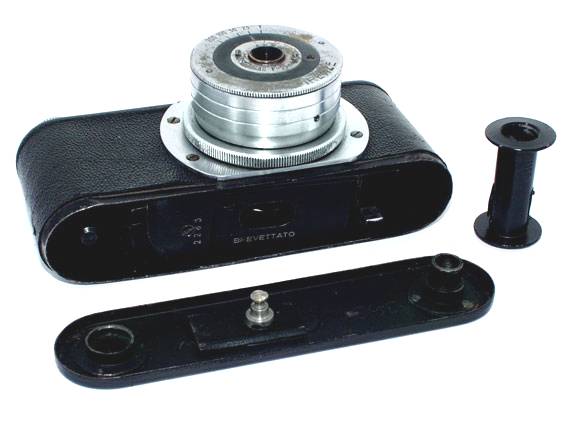 <![endif]>
<![if !vml]>
<![endif]>
Model II and original 30mm filter
Sculptor 40mm f/5.6
<![if !vml]>
<![endif]>
<![if !vml]>
<![endif]>
<![if !vml]>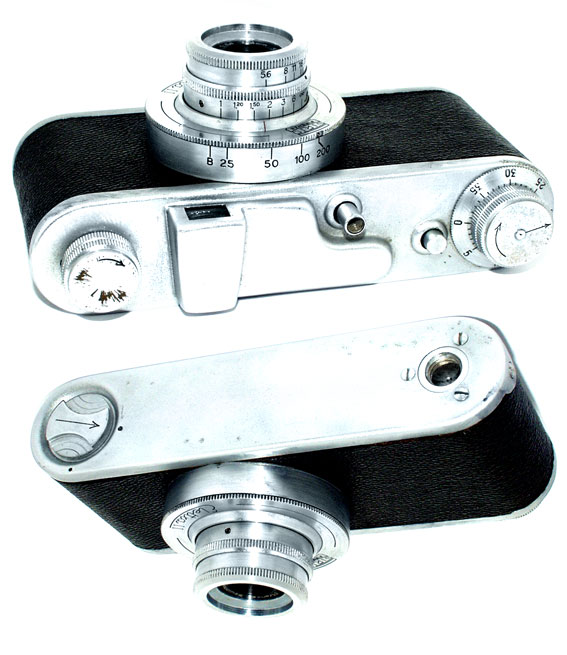 <![endif]>
<![if !vml]>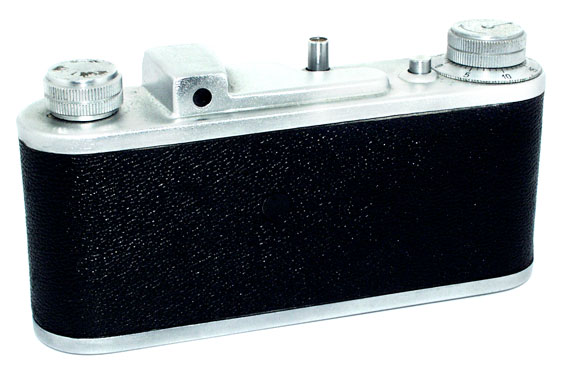 <![endif]>
XXXXXXXXXXXXXXXXXXXXX